Contact Us
Grabsky and Hall, Inc,
135 E Taylor Road
Lombard, IL 60148
630-620-5252 • Fax 630-620-5452
john@grabskyandhall.com
Principals Represented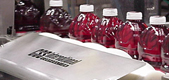 CSS International, Inc.
Since 1945, CSS International has been engineering and manufacturing superior package and container handling equipment, components and systems for the packaging industry.

Read more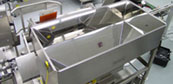 Dynacoil, Inc.
Custom stainless steel fabrications and sheet metal contractor. Providing Design Engineering, Laser Fabrication, Welding, Polishing, Assembly Installation and Facility Upgrades.

Read more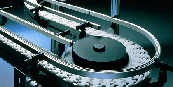 Flex-Line Automation, Inc.
Nationwide Sales & Service of FlexLink and mk Conveyors & Structual Components, Titan Belt & Roller Conveyors and Hoppmann Feeders, Prefeeders & Hoppers. Large inventory and experienced staff. Serving customers throughout the United States, Canada, Mexico & Puerto Rico.

Read more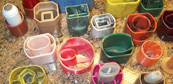 State Manufacturing and Engineering Co.
Design and manufacturing of Injection Molded Pucks. Competitive pricing and fast turnaround of In-House Plastic Injection Molding. MSME Design Engineer on staff with a In-House Machine Shop. Over 35 years experience in Puck manufacturing.

Read more